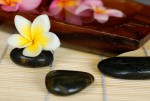 Turn a conference room into a calming oasis!
♦ Boost morale
♦ Reduce absentee rate
♦ Reduce stress
Occasions for Corporate Wellness Services:
Employee Appreciation Events
Team Celebrations and Rewards
Golf Outings
Client or Vendor Thank you's
Trade show traffic builders
Hospitality suites

Fee is per session.
Sessions are 15 or 30 minutes in length, $35 or $60 respectively.
Minimum is 2 hours.
Programs are individually designed to meet your needs.

Areas served: PA, New Jersey and Delaware
Travel time is additional, depending on distance.