How I started painting...
During my training at The Four Winds, I received a Soul Retrieval session from one of my teachers. During the session, she brought me back a "gift" from the Lower World or my subconscious: a Chinese Brush Painting Brush! She asked me if it meant anything to me. As I had never painted or drawn before in my life, I was curious about this "gift". I decided to buy a painting kit at a local bookstore and this is what followed:
I hope that my story inspires you to realize that we all have gifts that are waiting inside of us to be acknowledged!
For my complete collection of prints, framed art, canvas, acrylic and photographs of my special places, click on:
Photo prints of my art are now available
directly from the artist (Willowsilk)
5x7 photo prints matted to 8x10 are $25 plus $3.00 shipping
8x10 photo prints (without mat) are $25 plus $3.00 shipping
Local pickup is available (Phoenixville,PA area)
Visit www.willowsilkgallery.com and email the name
of the painting or photograph that you are
interested in.
margaret@willowsilk.com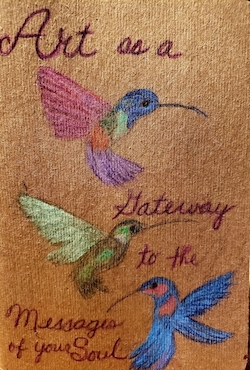 Framed prints are also available at:
Healing Spirit Cafe
St. Peter's Village, Elverson, PA
Willowsilk Seal
carved by Henry Li of Blue Heron Arts